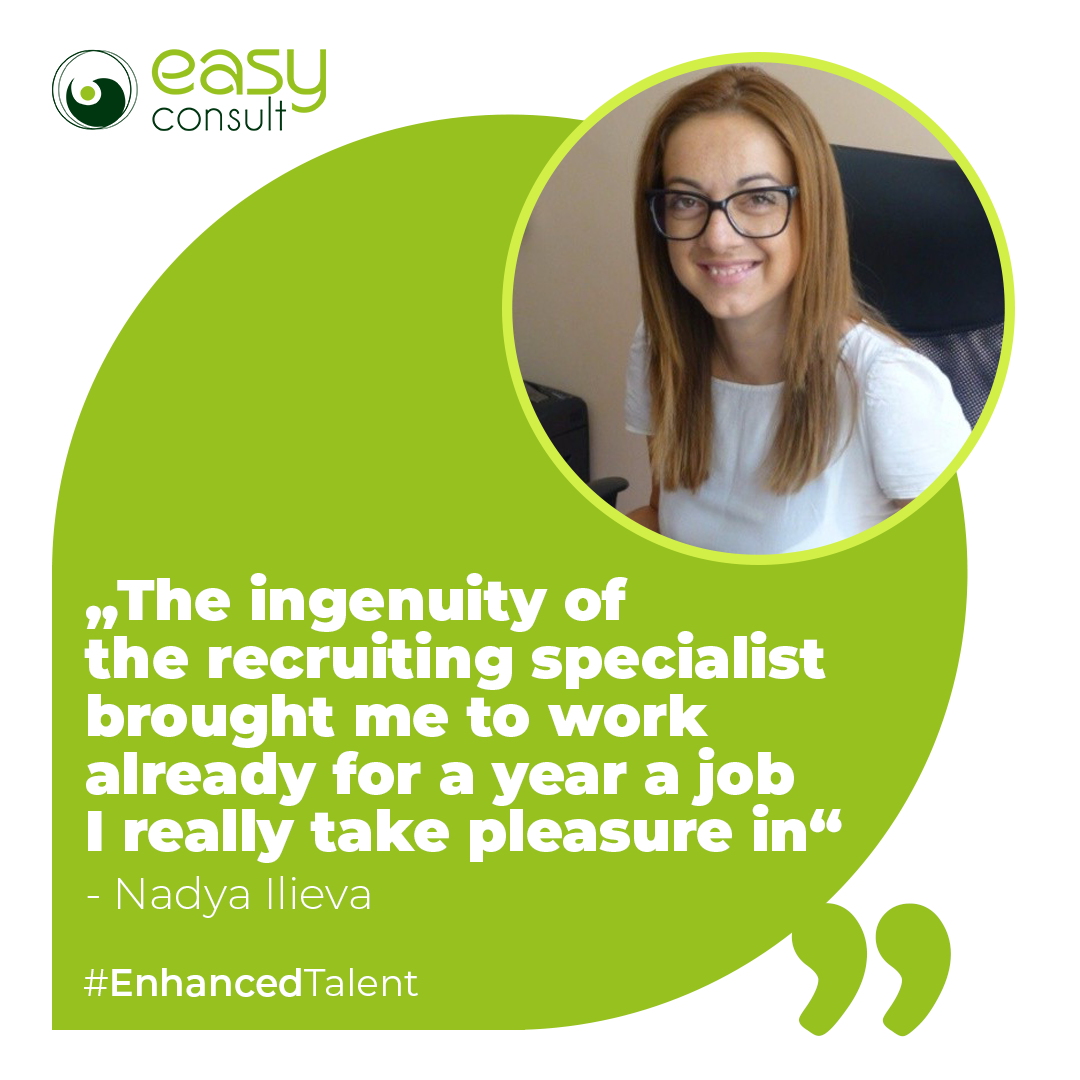 "I had the opportunity to find a job that fits me perfectly in my second year of maternity leave, thanks to a member of the Easy Consult recruitment team! At Easy Consult, you will find great specialists, who can help you find your dream job"."
A recruiter contacts Nadya, looking for a recommendation for a candidate with expeience in managing international projects knowing she has a background in the area, but finds her a great match as well, and manages to convince her to apply. "The ingenuity of the recruiting specialist brought me to work already for a year a job I really take pleasure in", Nadya shares.
The personal contact and approach, in Nadya's opinion, is of the strongest sides of Easy's consultants, as to her the individual recommendation and opinion are to be most trusted and valued.
The chance of finding your dream job with a recruitment agency is much higher than when you wander by yourself around job sites, Nadya thinks. When you work with a recruitment consultant, they are in the position to know both the candidate's and the emoployer's conditions and expectations, which enables them to make the perfect match, and save everyone's time, she adds.