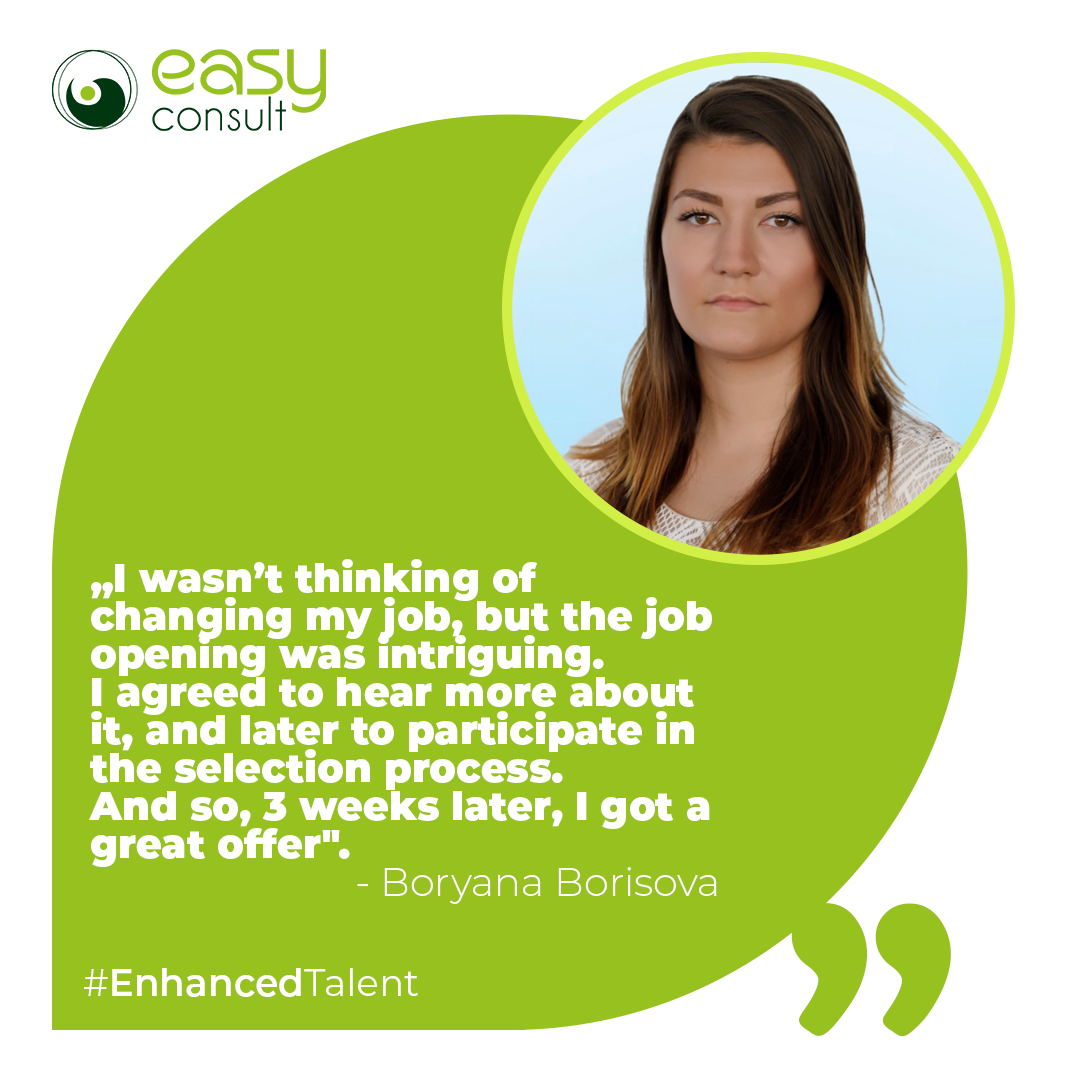 "I wasn't thinking of changing my job, but the job opening was intriguing. I agreed to hear more about it, and later to participate in the selection process. And so, 3 weeks later, I got a great offer".
Boryana is of those professionals that the recruiters of Easy Consult managed to find and "catch" by convincing them that for talented specialists a new job is not a necessity but much more professional and personal development. While working with the recruitment specialists of Easy, Boryana was able to see by herself how useful this can be for every candidate, be they active or passive – a candidate is always stressed out by preparing documents, seeking through offers, and organizing interviews. When you are supported by a recruitment specialist, he is the one helping you to select the employer and the offer that will best match your profile and strongest sides.
What Boryana valued the most in her work with the recruiter of Easy Consult was the personal approach and the speed. The first conversation already gave her lots of information about the potential new employer, the position, the expectations, the steps to follow. What really helped her, however, was the conversation she had with her consultant just prior to the interview because it prepared her for every possible situation so that she can feel confident and comfortable.
Thank you, Boryana, for your words and great feedback!